Chandigarh Corporate Group Package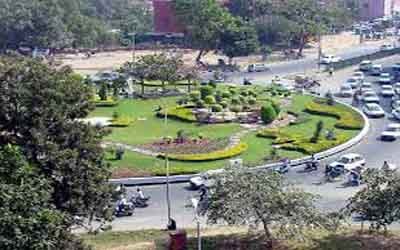 Chandigarh
Chandigarh, located in northern parts of India and serve as the capital cities of Punjab and Haryana. Well, this destination is also considered as a union territory and has bountiful highlights for every kind of tourists. More so, Chandigarh also offers a good number of tour organizers that offer you package of various price ranges. Once you set foot in this land, you can also find an array of hotels here serving you commendable and comfortable services.
Day When to visit
The city experiences heavy monsoon, chilling winter and scorching summer, so it's ideal to visit the place during mid of the year. The weather from mid of August to November end remains pleasant and charming in Chandigarh.
Places to visit:
After independence, Chandigarh was named as the first planned city of India. The city's architecture and design has an impression of international standard.
Sukhna Lake
The Sukhna Lake, at the foot-hill of Himalayas, in Chandigarh exhibits unparallel beauty and tranquillity. It is also known for beautiful bio-diverse region and place for migratory birds.
Rock Garden of Chandigarh
The Rock Garden remains the sculptural epitome of the city. The garden has plenty of sculptures which are made up of recycled ceramics or items.
Rose Garden
The Rose Garden of Chandigarh is famous in another name, Zakir Hussain Rose Garden, which is named under Ex-President of India. The garden displays more than 32, 000 varieties of medicinal plants along with 825 species of roses.
Shankar's International Dolls Museum
You can also explore the riveting beauty of the dolls in Shankar's International Dolls Museum, Chandigarh.
Open Hand Monument
The 26 meters high Open Hand Monument signifies the official emblem of the city.
Activities in Chandigarh
A half-day city tour
The beautifully sculptured Chandigarh can be travelled around in double-decker deluxe bus. The bus will take you to all the notable destinations across the city.
A short boat ride
On the placid-blue water of Sukhna Lake, you can have a paddle boat ride at reasonable rate. A day away from clatter and chaos of the city lives will surely mesmerize you.
Shopping in Chandigarh
Don't miss the chance to shop the traditional dresses and ornaments of Punjab. It will be of immense fun to pick up the striking handicraft and handloom products from the vivid markets.
A day with nature
The city is full of gardens and parks like Rose Garden, Rock Garden, Garden of Fragrance, Terraced garden, Butterfly Park, Leisure valley, Chandigarh Botanical garden and nature park, Mahendra Chaudhary Zoological park and so on. You can have a glimpse of the natural beauty and calmness of the places.
How to reach
Reaching Chandigarh is quite easy from all over the country as there are plenty of communication options like air, rail and road.
Chandigarh Airport bridges the city with north Indian cities along with south Indian states.
The rail stations like Chandigarh Junction and Chandi Mandir connects the city from Jaipur, Delhi, Kolkata, Mumbai, Lucknow, Bhopal, Amritsar, Kalka, Visakhapatnam and many more junctions.
Driving from other providences of Punjab or nearby cities can be fun as the roads leading to Chandigarh are well maintained and beautiful. For local transport, you can avail CTU or Chandigarh Transport Undertaking bus services.