Mount Abu Corporate Tour Packages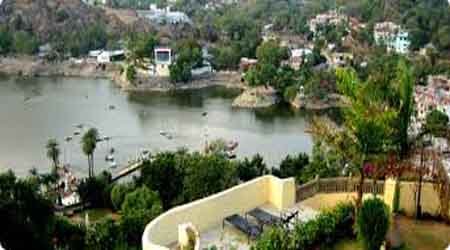 Mount Abu
Mount Abu, sprawling along a vast area in the south of Rajasthan, is located near the Gujarat border. The land is a perfect melange of scenic vistas and cultural attractions.
Situated at a height of 1,210 metre above sea level, the destination exudes mythological beauty. It's the only hill station in Rajasthan that's a hit among the tourists. This hill retreat is a home to the beautiful lakes, green forests, cascading waterfalls offering a soothing and cool climate. This mountain is of spiritual significance with exquisite temples.
Also, to have a satisfying sojourn, you can get in touch with a reliable tour operator that offer attractive package. Good number of hotels is also available here.
When to visit:
Mount Abu can be visited throughout the year. However, if you are willing to view the serene beauty of the place, then you have to step in between November to March. In fact, the rainy season is also tempting as you will be able to see the misty hills all around you. The climate remains charming and enthralling during these periods, while the summers are not so engaging.
Places to visit:
| | |
| --- | --- |
| Kesar Bhawan Palace | Dilwara Temples |
| It's one of the oldest palaces built in 1868. This palace has closed corridor running around the building and used to be a guest house. | These remarkable temples are the mountain's main attraction. Also, this mind blowing architecture includes two temples and the older of them is the 'Vimal Vasahi', constructed way back in 1031. |
| Sunrise Palace | Nakki Lake |
| It is located at one of the highest summits in Mount Abu, and is also famous as Maharaja Bharatpur's summer palace. | It's located right at the mountain's heart. The travel packages of affordable price rates also include this placid lake. |
| Vimala Vashi Temple | Achalgarh Fort |
| It's the oldest temple constructed by a minister of Solanki ruler of Gujarat, Vimala Shah in 1030. It was built by 2700 men. | This fort was built by King Rana Kumbha, a famous warrior. He conquered Mount Abu from the Chauhan rulers. |
Mount Abu Group Tour Packages
Activities
Boating
You can have a perfect boating session in Nakki Lake at sundown. Also, you can enjoy boating here on all seven days a week.
Trekking
Mount Abu possesses the mesmerising natural trails and pathways offering you the adventurous activities. You can trek to Gurushikhar through the beautiful Mount Abu region.
Horse Riding
It is the best way to catch a glimpse of the beautiful scenes in dawn and dusk. The delightful curvy slanting roads are the best to enjoy horse riding.
How to reach
This place in Rajasthan is well connected by air, road and rail.
The closest airport, Udaipur, is approximately 210 Km away. However, the closest international airport is at Ahmadabad.
The Indian Railways also bridges Mount Abu with other major states of the country. Abu Road is the nearest railway stop, just 28 Km from the city.
Driving to Mount Abu is enthralling if you are driving with your family. The place is 469 km from Jaipur, 729 Km from Delhi, 270 Km from Jodhpur and 406 Km from Jaisalmer. Private bus also connects this place from renowned cities close to Mount Abu.