Ranikhet Group Tour Packages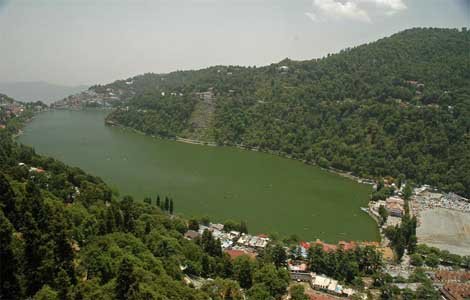 Ranikhet
With a rich flora and fauna, the enchanting scenic beauty of Ranikhet makes it one of the most favourite tourist destinations in India. Ranikhet, literally meaning Queen's field, offers you a breathtaking view of the Himalayan ranges. This natural backdrop of the slope makes it draw a myriad of visitors to tour around every year. Also, the beautiful hill station is swarmed with a multitude of hotels with different price rates.
Situated in the Kumaon region in Almora district of Uttarakhand state, this destination got its name from a legend that Raja Sudhardev won the heart of Rani Padmini.
Day When to visit
If you are craving to indulge in the splendour of this Queen's Meadow, then September to November and April to June are perfect times. The winters are freezing cold as Ranikhet experiences heavy snowfall from December to February.
Places to visit:
| | |
| --- | --- |
| Chaubatia Gardens | Binsar Mahadev |
| Situated 10km from Ranikhet, it is popular for apple orchards. This provides the luscious apples, peaches, apricots and other alpine fruits to you. Also, you can steal a glance to the Himalayan range from here. | The artistic edifice of Binsar Mahadev Temple is dedicated to its deity, Lord Shiva. You can derive the peace and positive vibes by visiting the stream flowing close to this temple. |
| Rama Mandir | Jhula Devi Temple |
| A small flight of stairs leads you to this temple dedicated to Lord Rama. | One of the momentous structures, this temple is visited to offer prayers to Goddess Durga. |
| Army Museum | Bhalu Dam |
| The museum carries a wide accumulation of the heroic memories of the First World War. It displays the ensigns of enemies, a variety of weapons, etc., apart from the historic stories. | This is a small artificial lake blessed with amazing beauteousness, placid surroundings and scenic views of Himalayas. |
Ranikhet Group Tour Package
Activities
Trekking
Among the popular trekking trails, the best one is from Chaubatia Orchards to Holm Farm. You can also head for trekking from Ranikhet Club to Chevron Rosemount, Chaubatia to Bhalu Dam, Meghdoot to Jhula Devi Temple and also from Chaubatia to Bhalu Dam.
Explore the rich flora
The Chaubatia orchards attract visitors. You can take a leisurely stroll amidst the beautifully grown fruits and vibrant flowers.
Rock climbing
You also get an option to do adventurous rock climbing in this salubrious environment.
Nature Walk
For exhilarating nature walks, you can trail the paths leading from Nar Singh Ground to Meghdoot Hotel, Army Holiday Home to the AMU Guest House, from Meghdoot Hotel to Chaubatia, from Jhula Devi Temple to Chaubatia orchards and from the Mall to the AMU Guest House.
Golfing
Ranikhet offers great scope to golf at high altitudes. Truly, its bliss to savour the spectacular vistas of the snow capped peaks.
Fishing
Fishing is a good option in Bhalu Dam on Kosi River.
How to reach
Ranikhet is well connected by rail and road from New Delhi (350km). The closet railway station is Kathgodam (68km). Pantnagar Airport is the closet airplane terminal. It is well connected by some popular close by places like Nainital (60km), Kausani, Naina Gaon, Doonagiri, Almora (50km), etc. You would get package offered by trip organizers to every spot for exploring the bountiful beauty of Ranikhet.