Camp Wild Dhauj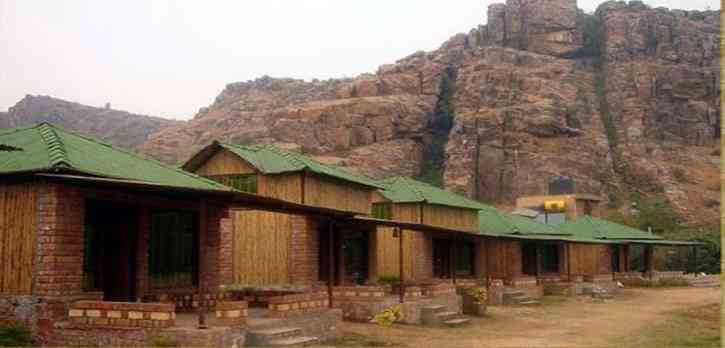 Camp Dhauj
There are plenty of amazing nature's sport close to Delhi and NCR. The Camp Wild Dhauj located on the outskirt of Delhi in the Faridabad region is one of those stunning places where you can surely enjoy the calmness and pleasure.
The camp also conducts corporate activities and welcome people to enjoy family outing in the picturesque location on the foothill of Aravali hill.
The camp has almost all types of setup for entertainment and fun. The camp also hosts kho-kho, musical chair, cricket, ludo, football, carom, tug of war, kabadi and many more outdoor and indoor sports. Among the major adventure activities, Burma Bridge, tunnel walk, monkey crawl, commando net, etc can surely make your weekends special. Adventure freaks can also give it a try to natural rock climbing, river crossing, dirt biking and Tyrolean traverse if they want. All these games and sports are included in the package tour, while some might charge you a bit.
You can also go for a 2 hour hike to the Aravali hill on the next morning and enjoy the stunning ambience and greenery there. The Camp Wild Dhauj on 12 acres of land is one of the oldest Eco system zones, where you can certainly spot some wild bird species and rural lifestyle.
Direction
Reaching the Camp Wild Dhauj is very easy from Faridabad as it is only 15 km from there. However, people traveling from Delhi need to take a private cab or drive own and reach the destination within an hour. Gurgaon is almost 35km from the camp. Major locations like Dehradun (250 km), Agra (175km), Jaipur (260km) are quite close and are connected through national highways.
Lodging:
The Camp Wild Dhauj offers you breathtaking accommodations under the nature. There are 15-Eco lodges as well as 15 tents where you can set up. The meal is offered by the camp itself and is included within the package.
Facilities at the resort
Thought the tent and accommodations facilities are simple, yet it will help you to feel the wonderful nature. Needless to say, the package you choose for the outing or night-stay in such a beautiful location will include buffet lunch and dinner as well as complementary drinks/ tea. Village walk and bird watching are arranged by the camp's organizing body, which is an added advantage of visiting the place.
Day Picnic