Club Platinum Resort Bahadurgarh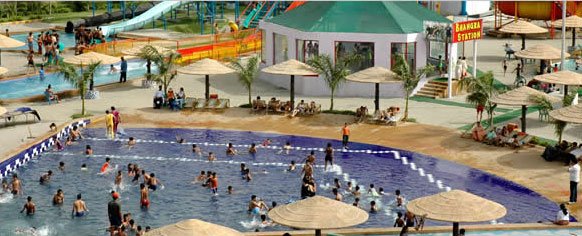 Club Platinum Resort
The Club platinum resort is the on-stop destination for those who are craving to enjoy a quality weekend entertainment spot. This wonderful leisure zone, located only few kilometers away from Delhi, can offer you everything you want for a quality picnic celebration. Well, it's not the end; here you will also find the right arrangement for organizing conferences or team outdoor activities.
The amusement park at a close proximity to Delhi has plenty of fun activities for kids as well as for the families. The Club platinum resort welcomes you for a day outing with friends and families at a very affordable charge. More so, they offer you to spend some quality time in the get-together parties, in birthday parties as well as events organized by wedding couple.
Direction
Well, don't get lost! The Club platinum resort is only 25 kilometers away from Paschim Vihar on NH 10. The Indira Gandhi International Airport is about 51 kilometers away. The Delhi-Rohtak road can be preferred for enthusiastic people coming to the resort. Dhola Kuan is also not very close (38 km) from the classy resort.
Lodging
The Club platinum resort offers a classy and elegant stay for the guests coming for weekend fun. The lodging has been divided into three separate categories, i.e. standard, deluxe as well as super deluxe. The resort holds almost 38 A/C deluxe rooms and accommodate on an average 200 people. The banquet halls and corporate conference halls are additional features that can be organized in the resort.
Facilities at the resort
The Club platinum resort is the perfect destination if you want to experience the class of amazing arrangement of water activities and taste authentic dishes.
This Water Park and resort features health clubs, swimming pools, guest rooms as well as conference rooms. The outstanding multi-cuisine restaurant will surely make your weekend part or day outing heavenly.
Indoor and outdoor games for kids as well as for adults will enthrall you. 24x7 room service and laundry facilities will make your stay comfortable and charming. Well, airport drop and free parking space are offered to the guests.
Experience the lovely atmosphere and exciting games by just driving few kilometers from Delhi. There are people who use to team up and come to explore the thrill of the park from the neighboring states too.